We Pave Residential Commercial Asphalt Paving, is a residential and commercial asphalt paving Contractor who provides asphalt repairs, resurfacing, crack filling, seal coating, potholes, paving driveways, parking lot paving overlays, hot patching, concrete grading, and cement for private roads, parking lots, shopping centers, trailer parks, churches, mosques and driveways in So Maryland Charles County, St Mary's County and Calvert County. We are including links to review us on Google or to write a review to be displayed on this website.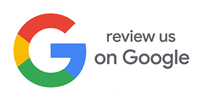 We Pave
Average rating:
29 reviews
Aug 10, 2022
Google Review
So for weeks I called asphalt companies. Some said they would get back to me in a week or two weeks. Others I filled out quote form on their website and others just didnt return my messages. When I said in other reviews that service is dead it is true until I called We Pave. I spoke to someone right away and a couple days later Walter was at my house. He said they could do the seal-coating and I was thinking, well I will be waiting another few weeks for this job. A few days later Mike stopped by the house to take care of the job. On time and very professional. I got updates all the way until Mike showed up to the job. If you need a job taken care of DO NOT waste your time with the other companies. Just call We Pave and they will take care of you.
May 18, 2022
Google Review
All American, professional, ethical, respectful, and thorough. Work was scheduled and work started rapidly. Money well spent, I am satisfied with the work rendered, and my property is leveled up. Thanks to Billy and his crew, and will be in contact for routine maintenance. Stay busy, stay American!
Apr 13, 2022
Google Review
Very professional and did a good job
Mar 18, 2022
Google Review
Bill and his team are truly a professional crew, they completed the job ahead of schedule without cutting corners. Would highly recommend this business for your residential or commercial needs!
Oct 18, 2021
Google Review
Billy responded quickly to our request for an estimate, provided what I felt was a fair price and lived to it.
He and his crew actually gave me a paving date then asked if they could do it earlier because they had a schedule opening.  The crew was managed and run by the owner and they did over and above what we had estimated.
I was impressed with their work and efficiency since we have a long driveway they had it done within hours.
Great job! Would certainly use him again.
Oct 17, 2021
Great Company
This company is so personable, knowledgeable, careful with details, and professional. This is the second job for us and they never have failed to please us. We highly recommend them for any paving jobs.
Oct 10, 2021
Google Review
We Pave recently completed a driveway and parking area paving job and I was impressed from beginning to end! Walt (estimator) was prompt, responsive and professional. The crew was friendly and worked well together to ensure a clean final product. Bill was amazingly friendly, courteous, professional, and to say he knows his trade is an understatement. The final product was absolutely beautiful! I give We Pave my highest recommendation and am grateful for the product and service I received.
Aug 6, 2021
Super job; No complaints
Got an estimate and they came out to do the job 11 days later. They got right to work and finished my 45'x21' driveway in less than 2 hours. Each of the workers was very cordial to me and the final product is well above my expectations. It honestly looks better than the original driveway! It's also nice to see a few young people doing some of the work. Thank you guys!
Apr 16, 2021
We Pave is an excellent company. They came out on Saturday and gave us an estimate. The work started on Tuesday. There were several roads that was in need of repair in our community of Mill Point Shores. The price was great and not to mention the job itself. It was refreshing to see the work ethics of Billy and his company. I can not say enough good things. Our community is more than pleased. We highly recommend WE PAVE.
Jan 16, 2021
Excellent
I called We Pave for an estimate to put down millings. They came out and gave me an estimate that day. They were out the very next morning to complete the job. William and his team went above and beyond and the job was done perfectly. Highly recommend!!!