We Pave Residential Commercial Asphalt Paving, is a residential and commercial asphalt paving Contractor who provides asphalt repairs, resurfacing, crack filling, seal coating, potholes, paving driveways, parking lot paving overlays, hot patching, concrete grading, and cement for private roads, parking lots, shopping centers, trailer parks, churches, mosques and driveways in So Maryland Charles County, St Mary's County and Calvert County.
We are including links to review us on Google or to write a review to be displayed on this website.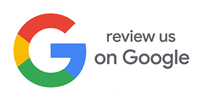 We Pave
Average rating:
23 reviews
Oct 17, 2021
Great Company
This company is so personable, knowledgeable, careful with details, and professional. This is the second job for us and they never have failed to please us. We highly recommend them for any paving jobs.
Aug 6, 2021
Super job; No complaints
Got an estimate and they came out to do the job 11 days later. They got right to work and finished my 45'x21' driveway in less than 2 hours. Each of the workers was very cordial to me and the final product is well above my expectations. It honestly looks better than the original driveway! It's also nice to see a few young people doing some of the work. Thank you guys!
Apr 16, 2021
We Pave is an excellent company. They came out on Saturday and gave us an estimate. The work started on Tuesday. There were several roads that was in need of repair in our community of Mill Point Shores. The price was great and not to mention the job itself. It was refreshing to see the work ethics of Billy and his company. I can not say enough good things. Our community is more than pleased. We highly recommend WE PAVE.
Jan 16, 2021
Excellent
I called We Pave for an estimate to put down millings. They came out and gave me an estimate that day. They were out the very next morning to complete the job. William and his team went above and beyond and the job was done perfectly. Highly recommend!!!
Aug 27, 2020
We PAve Did an Excellent Job!!
We Pave did an excellent job today! They just paved and extended my parking space too! It is beautiful done, and crew is courteous and friendly! Bill the boss did great job and everything is done to perfection and to my expectation. Crew also cleaned up the area afterwards, and I don't need to do anything but just looking and enjoying the sight of the beautiful drive way!! Thank you We Pave and I highly recommended their service!
May 31, 2020
I needed my driveway done so I called We Pave. I was surprised that I was able to receive a estimate the same day. The crew arrived as scheduled and completed the job to my satisfaction. Billy was so professional, it felt like I've known him for forever. I look forward to working with him in the future!
May 31, 2020
I contacted We Pave a few weeks ago to do the parking lot of my business. The crew did an amazing job!! Especially the older gentlemen, I am very pleased. I will be recommending them to all of my family and friends.
Jan 12, 2020
Towey Court
We contacted Bill at We Pave to request an estimate to re-pave entire parking lot throughout the Towey Court neighborhood and was pleasantly surprised when he provided a quote that same day! Worked directly with Bill who answered questions, provided the contract, and scheduled the work as discussed. The crew was on time as scheduled, leveled the work area, removed debris, moved dump trucks/machinery throughout with care, installed new asphalt, and swept up everything nicely --- in a timely manner! We only had one item of concern that we plan to discuss with We Pave. Overall great job!!
Sep 10, 2019
Driveway and parking area
Beautiful job in my driveway and parking area. Billy gave me exactly what I asked and paid for I'm a happy customer and have already recommended him to friends. I wish I could post pictures
Apr 12, 2019
Driveway
Holy Moly, these guys are great! It was super easy doing business with them. I was kind of nervous at how laid back they were through the whole process, but they did an outstanding job on my driveway. I wish I could share pictures.