We Pave Residential Commercial Asphalt Paving, is a residential and commercial asphalt paving Contractor who provides asphalt repairs, resurfacing, crack filling, seal coating, potholes, paving driveways, parking lot paving overlays, hot patching, concrete grading, and cement for private roads, parking lots, shopping centers, trailer parks, churches, mosques and driveways in So Maryland Charles County, St Mary's County and Calvert County. We are including links to review us on Google or to write a review to be displayed on this website.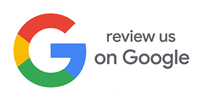 We Pave
Average rating:
36 reviews
Aug 23, 2023
AWESOME JOB
Fast, friendly, efficient company. Would recommend
We Pave to all my friends. No job is to big or small
Give the 5 Stars
Jun 8, 2023
Awesome Job
I contacted We Pave on Wednesday morning to get a quote on re paving our driveway and adding new asphalt to our side driveway which was blue chip. I was told someone would call me back. I received a call from Walt that afternoon. He arrived an hour later. Super friendly and highly knowledgeable. He talked to us about what we wanted, did his measurements and gave me an estimate. I asked when we could have the work done and he told me most likely next week. He mentioned that if they could do it earlier, he would call. He called me Thursday morning and said they may be able to get it done today. He arrived around 3:30 and the crew was not far behind. They got right to work, prepping and laying the asphalt. The owner Bill worked right along side his crew. They did an awesome job. Quick, professional and friendly. I would recommend We Pave to anyone who is interested in paving services.
May 28, 2023
Trustindex Review
We Pave Maryland, under the leadership of William, transformed our cracked and worn-out driveway into a smooth and beautiful surface.
May 28, 2023
Trustindex Review
We hired We Pave Maryland to repave our parking lot, and we couldn't be happier with the results. William's attention to detail was impressive.
May 28, 2023
Trustindex Review
William from We Pave Maryland provided excellent customer service from start to finish. He was responsive and ensured our needs were met.
May 28, 2023
Trustindex Review
I highly recommend We Pave Maryland and its owner, William. They were professional, efficient, and delivered a fantastic paving job.
May 22, 2023
Trustindex Review
Professionalism Punctuality Quality Responsiveness Value
Awesome job paving our driveway. Highly recommend!
Aug 10, 2022
Google Review
So for weeks I called asphalt companies. Some said they would get back to me in a week or two weeks. Others I filled out quote form on their website and others just didnt return my messages. When I said in other reviews that service is dead it is true until I called We Pave. I spoke to someone right away and a couple days later Walter was at my house. He said they could do the seal-coating and I was thinking, well I will be waiting another few weeks for this job. A few days later Mike stopped by the house to take care of the job. On time and very professional. I got updates all the way until Mike showed up to the job. If you need a job taken care of DO NOT waste your time with the other companies. Just call We Pave and they will take care of you.
May 18, 2022
Google Review
All American, professional, ethical, respectful, and thorough. Work was scheduled and work started rapidly. Money well spent, I am satisfied with the work rendered, and my property is leveled up. Thanks to Billy and his crew, and will be in contact for routine maintenance. Stay busy, stay American!
Apr 13, 2022
Google Review
Very professional and did a good job